Background
Commencing 1st July 2021, the process for completing right to work checks on EU, EEA, and Swiss citizens has changed. As an employer, you will no longer be able to accept EU passports or ID cards as valid proof of the right to work. Going forward, all EEA nationals will be required to demonstrate their right to work through evidence of their immigration status, rather than their nationality, using the Home Office online service (subject to a small number of exceptions — for example, Irish citizens are exempt).
The newly implemented procedure to ascertain an applicant's right to work status can be accessed via online resources, and you will need the below information to carry out the online check:
A share code provided to the applicant directly.
The applicants date of birth.
This process is only applicable for employees starting from 1st July 2021 and does not apply retrospectively.
Types of checks available
The type of check you need to conduct—manual or online—will depend on the status of the individual you are onboarding, and potentially the employee's preference.
In place of the online system, you can also check someone's original documents if they do not have a UK immigration status that can be shared with you digitally.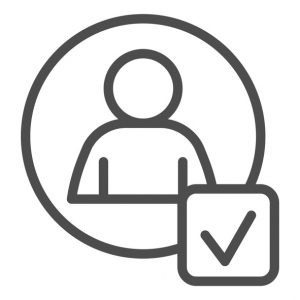 Online Checks
An online check is required for individuals who hold digital proof of their immigration status in the UK, also known as an eVisa. This applies to most EU citizens; including those with settled or pre-settled status, those with a Hong Kong BNO visa and some other nationalities who have moved to the UK more recently under the points-based immigration system. To carry out an online right to work check, you will need the applicants date of birth and share code; the code would have been provided to them directly.
Manual Checks
Manual checks can be completed for UK and Irish nationals who can use their passport, or other valid documents, as proof of the right to work. You will also need to complete a manual check for individuals in the UK who cannot otherwise prove their immigration status online.
Additional guidance on how to conduct a right to work check and types of acceptable documents for certification of identification can be found here:
https://www.gov.uk/check-job-applicant-right-to-work
Importance of Following Correct Procedure — Penalties
It is a statutory obligation to carry out a right to work check correctly for every individual you employ.
The penalties can be severe for non-compliance. A civil penalty of up to £20,000 can be levied for each illegally employed worker who does not have the right to work in the UK and where you have not followed the correct procedures.
Sponsorship Licence
You also need a sponsor licence to employ EEA and Swiss citizens coming to the UK to work from 1 January 2021.
Ordinarily, a sponsor licence is required when employing someone to work for a UK-based company from outside the UK. This includes citizens of the EU, Iceland, Liechtenstein, Norway and Switzerland who arrived in the UK after 31 December 2020.
This necessity also applies to those being contracted to undertake unpaid work i.e. involvement in a charity/third-sector organisation.
However, you will not need a licence to sponsor certain groups, for example:
Irish citizens;
those with settled or pre-settled status under the EU Settlement Scheme;
those with indefinite leave to remain in the UK.
For information on to how to apply for a sponsor licence can be gleaned from the link provided below:
https://www.gov.uk/uk-visa-sponsorship-employers
EU Settlement Scheme (EUSS) Deadline
The deadline for applications to the EU Settlement Scheme for those individuals' resident in the UK by 31 December 2020 has now passed. Anyone who submitted a valid application by 30 June 2021 and who are still waiting for a decision on their application status will be issued with a certificate of application which they can use to prove their right to work through the online checking service.
There could be situations wherein an employer identifies an EU citizen in their workforce who has not applied to the EU Settlement Scheme by the deadline, and does not hold any other form of leave to remain/work in the UK. Where such an EU citizen has reasonable grounds for missing the application deadline, they will be given a further opportunity to apply.
Full guidance has been published on the GOV.UK website outlining the process you must follow until 31 December 2021. For ease of reference, the guidance has also been included the enclosed Annex A
It should be noted that you do not need to cease employment at the time you identify an existing employee without status if this transitional measure applies.
Please note, those who have made a successful application to the EUSS will have been granted their immigration status digitally and can only prove their right to work using the Home Office online service 'prove your right to work to an employer' available on gov.uk/prove-right-to-work.
Should you require any further information about the information in this blog entry, please speak to a member of the WHA team on 0208 878 8383.